Anyone living in South Africa would be interested to know how to make money online from South Africa (or from any other conuntry for that matter). There are so many reasons to look for a stable and sustainable income if you live ina country like South Africa going through the changes it is.
If only I knew how to make money online from South Africa before I emigrated life would have been so much easier for the whole family.
If I knew then what I know now …
My reason for leaving South Africa were personal and centered around my young family's future.
I am in daily contact with friends and family in South Africa and the story is the same:
"Life is good but … things are deteriorating."
And quite honestly they shouldn't be.
South Africa is a wonderful country with vast reserves a vibrant economy and potential for a bright future.
The problems?
Well you live there so I don't need to tell you about the corruption in high places, the load shedding, the devaluing Rand, the increasing gap between the "haves" and the "have-nots", Black Economic Empowerment (BEE), the illegal influx of refugees from countries further north, the farm murders, expropriation of land without compensation (the so called Land Reform Act), State Owned Enterprises going belly-up, the drop in education standards etc. etc.
Yes South Africa has more than it's fair share of problems and there seems no end to it.
So what to do?
Can you start a business and rise above, or circumvent, these problems?
---
The Good News … The World is Your Oyster
Clearly a lot of these problems will need to be sorted out by the government – but in many cases it is the government that appears to have caused them.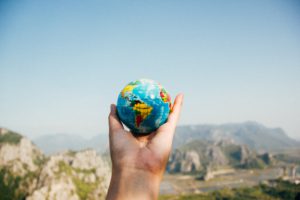 However, there are ways to secure your own and your family's future and not have to worry about the devaluing rand, BEE and other financial issues.
At the time of writing (19th July 2019) the South African Rand/US Dollar exchange rate is 13.87/1 and continues to head south.
Do you think it will stabilise any time soon, like in your lifetime?
If not, then you know your net value is decreasing on a daily basis through no fault of your own.
This very fact (a rapidly decreasing Rand) is both a curse and an opportunity and I'd like to show you how you can take advantage of the internet and make real money (US Dollars, Sterling and Euros) online from South Africa or any other country in the world.
Would you like a totally transportable business that:
you have 100% control of with no concern for what is happening to markets or the economy in South Africa?
makes you even more money every time the South African currency takes a dive?
can be operated from anywhere in the world and cannot be taken away from you?
allows you to sell other people's products to people you'll never meet in countries you may never visit?
that requires zero invoicing, packaging, client liaison and minimal accounting?
the whole family can participate in?
doesn't die when you do?
teaches you an array of skills that you can earn seriously good money from
If so, read on …
---
Minimal Set-Up Costs …
(You probably have all you need but have you got what it takes?)
Here's the really good news for you.
You can start an online marketing business today with Zero set-up fees, no product, and no contracts to sign.
You read that right – no money needed, no product and no contracts to sign.
No need to register a company yet (although this may come later and is recommended).
If you have a computer and an Internet connection you're good to go!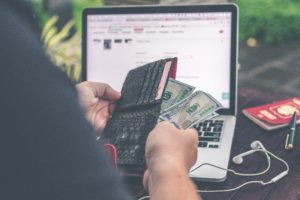 Add to that a real desire to become financially independent and secure and I can help – but you do have to be prepared to work.
There is no such thing as a free lunch – the online marketing opportunity I am about to introduce you to needs your sweat and toil as a keyboard warrior.
If you are after a "get-rich-quick-scheme" then now is the time to click away and go buy that lucky lotto ticket – just remember the winnings will be in Rands and worth less next week than they are today.
If you're still with me then I congratulate you for being prepared to persevere and work hard to secure your future.
---
Internet Affiliate Marketing … (say what?)
Ever heard of Internet Affiliate marketing?
While Internet Affiliate marketing is not new it is still very much in its infancy stage and growing exponentially.
Current figures out of the USA say that Americans spend over US$ 1 billion a day!
How many zeros is that?
This many – US $1,000,000,000 per day!
You don't need a big chunk of that to make a very good living.
.0001% will give you a thousand bucks a day.
Internet Affiliate marketing is a fantastic way for companies (vendors) to have a sales team that they only have to pay commission for sales made. And we, as affiliate marketers, can take advantage of this massive opportunity.
So how does it work?
Let me first ask you … have you ever bought anything online?
I'm guessing you have but may not realise that there is a very real possibility that you bought the product through an affiliate site – and weren't even aware of it.
It would not have cost you any extra (in fact may have been less expensive) but an affiliate somewhere in the world would have earned a commission for the sale.
Anyone can do this and all you have to do is approach vendors, and there are millions of them with Amazon being the biggest, and apply to join their affiliate program. In most cases acceptance is automatic and with a few there may be a few loops to jump through.
Once approved you can go ahead and promote their products to your market. When customers introduced by you buy the product you get paid a commission for the sale.
You don't have to do anything else – the vendor takes care of the financial side, the packaging and the delivery.
What products to sell?
Deciding your niche can be difficult but the easiest option it so market something you know a bit about or are passionate about.
Don't let a niche selection concern you – I'll show you how any niche can provide a very lucrative income.
Some things you should know …
---
It's A Lonely World … with millions of other lonely souls.
First of all be prepared to work:
Alone – well sort of, because you will be working alone, but I will introduce you to a very active community or like-minded affiliate marketers that are there to help you every step of the way
Hard – yes it is hard work. Particularly when you start out. I don't want you to have any illusions about this but trust me the rewards for hard work and perseverance is worth it.
Without reward for the first few months. Trust me on this one. It gets frustrating not seeing instant returns but you cannot fail at this business if you push through the initial stages. Those that fail are those that quit.
And be told you are wasting your time. Your friends and possibly even family, might try to convince you to give-up but don't listen to them. Give Internet Affiliate Marketing a real go and you will prove them wrong.And when you do they all come clamoring to hear how you did it and can you teach them how to do it quicker because they suddenly realize they too should have started when you did.
But life starts getting easier as time goes on and the work you did in those initial months pay you over and over again – forever!
---
Want To Learn More?
So where to from here?
I provide in-depth detail about Internet Affiliate Marketing in a previous post I wrote about Online Marketing Opportunities in South Africa. Take a look at that post and we'll take it from there.
Grab a coffee and I'll see you on the other side.