I was recently asked by someone if affiliate marketing is for everyone or a select few.
As an internet affiliate marketer I struggle to understand why so many people don't immediately grasp the potential of affiliate marketing.
I don't mean that to be condescending in any way but to me it seemed an easy and obvious concept to understand and to believe that online marketing and sales would play a big role in world economics.  Of course I had no idea how big a role and even to this day I thinkwe are still at the very bottom of the curve as more and more people have better and faster access to the Internet.
And that of course means more merchants are making use of online marketing and opening up even greater opportunities for affiliate marketers.
Is Affiliate Marketing for everyone – and is it maybe for you.
What follows is the results of my very non-scientific research …
---
Who Would Benefit From Affiliate Marketing
For me this is an easy question to answer as I truly believe EVERYONE would benefit from Internet marketing.
But it appears that it isn't everyone's cup of tea.
Clearly some people are not cut-out for it and others struggle to understand how it all works.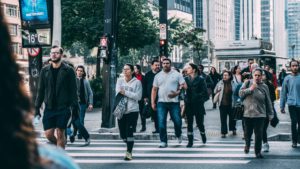 I remember when I first started, my family had no idea what it was all about. The fact that no-one seemed to know anything about it was an indication that this was a great opportunity.
To be honest I didn't know any more than my family knew, but I did know people buy stuff online – I had done it myself and I believed I could benefit from this trend.
If only I could learn how.
I think there is a distinct advantage for the absolute novice in affiliate marketing – somehow those with no preconceived ideas tend to do well at it.
If you are in this category and asking yourself if affiliate marketing is for beginners might I suggest you take a serious look at it – with an open mind. You have nothing to lose and I can direct you where you can learn all you need to know to succeed.
OK – let me list who would benefit from affiliate marketing )as per my brain storming notes.
Anyone who:
Wants a long term sustainable online business.
Wants extra income – who doesn't?
Is sick of working for someone else.
Tired of trading hours for dollars (at a low rate).
Hates the daily traffic to and from work.
Wants to earn in US Dollars, British Sterling, Euros or any other hard currency.
Is a single parent.
Is unemployed or can't find a job.
Wants to work for themselves.
Finds themselves in a new country and unable to secure employment – this site came about as this is the exact situation we found ourselves in.
Wants to get out of a stressful job.
Wants to travel more.
Wants to spend more time with their family.
Students.
Truck Drivers.
Wants to create a business out of their hobby/passion.
Wants to sell their own products.
Doesn't have a product to sell.
This list is never-ending as people from all walks of life can benefit from affiliate marketing – it has no age restriction, does not take into account your skin colour or religious beliefs and transcends all borders.
Yes you can sell products in any country in the world regardless of where you are situated.
---
Affiliate Marketing Is Not For …
The lazy – who are after a get-rich-quick scheme.
This business takes a lot of time.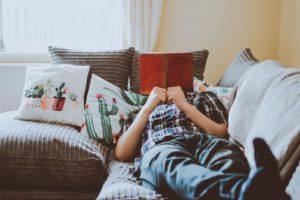 You can earn while you learn but the learning curve, and the activity and time required to put into place what you learn, is often too much for some.
Google will be your new boss – because at the end of the day it is Google's sandpit we play in and Google makes the rules.
What that means is at times the going will get a bit tough and during these times you will need to get tougher. The rewards are well worth the effort.
If you need a quick return on your investment, in time or money, affiliate marketing is not for you.
---
7 Affiliate marketing Success Stories … from entrepreneurs who believed!
I could sit here and write about success stories all day.
But … would you believe they were true if I did?
So rather than do that let me provide you with 7 links to personal success stories that even surprised the people who achieved them.
Enjoy the reading …
Over $4,500 earned in month 7. Dylan has several success stories and has on two occasions sold websites for in excess of $30,000.00. See also "A single $3000.00 commission feels good!"
The $10K per month club – yes really. No wonder Brok has such a huge smile on his face.
Oops – there goes my virginity – Over $1000.00 per month after 3 years but now increasing exponentially.
Arjan quits his job after 2 years and 2 months – where will you be in 26 months' time?
Eddy (with a y) earns $9,465.00 in one month. Eddy continues to break his own records (and what a nice humble guy he is too).
Over $400.00 from a single post – a classic example of how one post pays you over and over in affiliate marketing provided, of course, you know how.
$3.00 short of $8K for the month! Not a bad month at all.
There you go – 7 (8 actually) success stories.
If you're reading this and bemoaning the fact that it took some time for these incomes to build up I can sympathise. I too wanted to earn money much quicker than this and as a result I did not put my head down and work as I should have.
When I next checked several months had passed, then a year and then two. That was when I realised how quickly time flies and how I had wasted so much of mine. I'll never make that mistake again.
Internet affiliate marketing requires showing up to work every day knowing that the pay day may be a bit down the track fort that day's work – as I recently wrote in this post.
Those Who Fail … (quit too soon)
It has been said that you cannot fail at Internet Affiliate Marketing – you can only quit too soon.
There is so much truth in this statement that I cannot drum it home enough.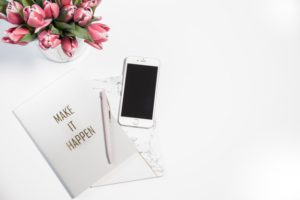 If you read how long it took the success stories above to reach these milestones in their businesses you may wonder why they pressed on.
They had faith in the system and belief in themselves and doggedly worked on knowing that the rewards will come. And there is no turning back for them.
They pushed through the tough times and made it happen.
I have read several stories of those who haven't succeeded and without fail there are two common mistakes people make.
The first as I have mentioned is giving up too soon.
The second is not learning the simple techniques involved in creating a successful business. Too many people are sidetracked by what we call "shiny objects" believing these "shiny objects" will bring a fast return.
They never do, and they always drain your bank account.
---
Is Affiliate Marketing For You … Do you have what it takes?
What do you think – is affiliate marketing for you?
Do you have a burning desire to be financially independent, working your own business in your own time from the comfort of your home
Have you got the tenacity to stick to it for however long it takes?
Can you get tougher when the going gets tough?
I really hope you can because this is a really fun business that is more rewarding than any I have ever come across.
Where to learn all you need to know and where those success stories emanated from is right here –  Wealthy Affiliate University.
Hope to see you there – I'm ready to help you get started and with your progress.