If you're into selling products online you can avoid a "hit-and-miss" approach by learning a few techniques to determine which are the best items to sell online – and how to find them.
In this post I will explain an easy method to help you establish the best item or products to sell online without any financial outlay.
A product can be anything from an individual item, a service, an eBook, information or anything that people are willing to pay for.
People buy all sorts of things from ideas to domain names to airplanes – you can sell them all online if you understand your market.
Understanding your market is key to being able to help them – people buy specific items/services because it fulfils a desire or need.
When selling, particularly online, it is imperative that you try to help a person find a solution to their problem. Do not spend your time trying to ram something down their throat so that you can make a sale.
What would you like to sell – or put another way what subject do you feel you would like to help people in?
Your decision will l be your niche market; the product you will land up promoting will be what this niche market is hot for.
Let's start with choosing your niche market before moving on to selecting the product you want to sell.
---
Choose an Evergreen Market … not a too competitive one
The easiest niche to get started in is something that you are personally interested in.
If you are interested in a subject you usually have some knowledge about it and understand the needs of people with similar.
For example my hobby and part-time business is photography, specifically portrait photography.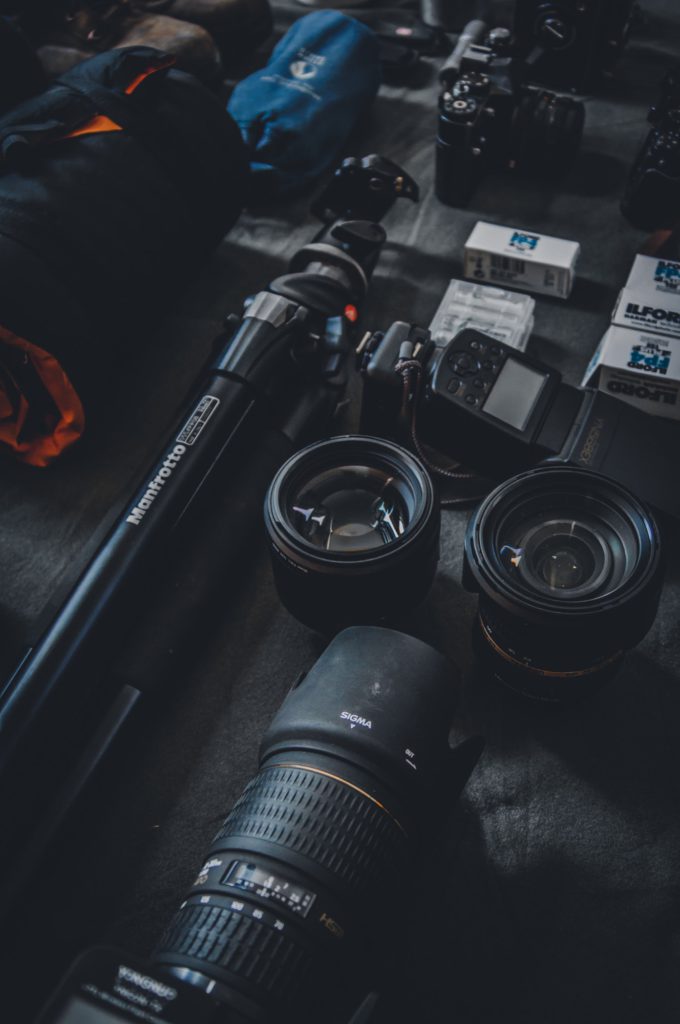 I am happy to chat cameras, lenses and all things photography all day and help people who may need guidance.
Photography is an evergreen market – that is to say it is not seasonal, has been around an awful long time and there seems to be an increasing market for it. From this one niche alone there are literally thousands of sub-niches that can be exploited.
But photography per se is much too broad a niche and needs to be refined (drilled down) even further if you want to sell products within this niche.
Portrait photography is a bit more targeted but still way too broad.
You get children s portraits – which can range from new born through all the stages of childhood through to graduation. Hundreds of refined niches just in that lot.
You get male portraits – again this can be targeted to occupation, interests, fashion, tattoos etc.
Female portraits – a real gold mine with beauty, fashion, boudoir etc.
Starting to get the picture?
While evergreen markets are lucrative they are also very competitive and it is important to isolate.
More examples of a handful evergreen markets are
Weight loss – very competitive but also very lucrative
Sports – thousands to choose from
Weddings – they happen every day by the thousands
Cooking – fads, diets, utensils, kitchenware, vegan, vegetarian, raw foods.
Parenting – new parents, single parents, again parents etc
Music – never ending
Motoring – cars, cars and more cars, bikes, motorbikes. Vintages or new, spares and parts, upholstery
Gardening – how many plants and tools are there in this world?
Home decor – minimal, ostentatious, modern, antique, individual rooms, indoor, outdoor, interior, exterior.
Etc. Etc
You can literally take one product from any of these niches and sell it online to make yourself a very decent and sustainable living.
The secret is to drill down and find a product that people buy.
Understanding your target market and their needs and desires is essential if you want to succeed in this business.
Here is a great explanation of how to choose a niche.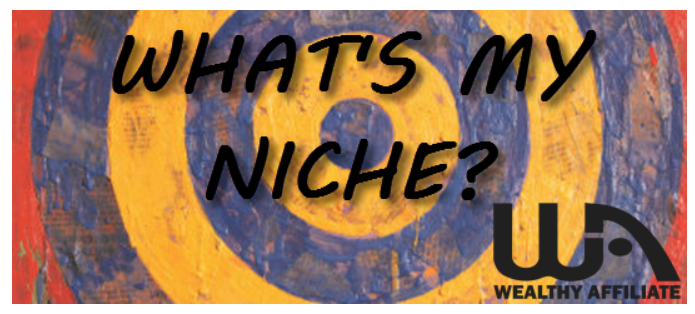 ---
Sell What is Hot … tried and tested
One of the most appropriate statements I have ever heard when it comes to marketing is:
"You can have the best ham sandwiches in the world – just understand that they are not going to sell well in a Jerusalem market."
Having a great product is only part of the equation – understanding your market is more important.
Assuming you have done your homework and understand your market and the product/s they are buying where do you go to find the best product or item to sell to them?
The best place is of course to the retail outlets that sell these products in large volumes.
Places such as Walmart and Amazon are an excellent place to start doing your research.
Both Walmart and Amazon have categories that products are listed under. For example, you can select Kitchen appliances or women's fashion.
In each of those categories you can refine your search to "top-sellers" and they will produce a list of the top selling items in each of those categories.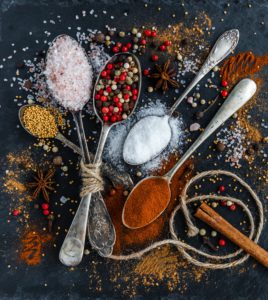 Note that you will be able to drill down even further. For example in Kitchen Appliances > top sellers you can search for things such as air fryers, slow cookers, rice cookers and even down to brand names. There are thousands to choose from and Amazon alone has over 5,5 million products.
Having done a search on Amazon do a cross search on Walmart and 95% of the time you will see the same or similar items are top-seller at both outlets. If so you know you are on to a winner.
And the best thing about these types of sites is that they have client reviews or ratings – an invaluable resource for learning how good the product really is.
Another great place to get information on what people want is dedicated forums, specific FaceBook pages, Pintrest and Instagram. There's a forum, page, board or interest group for every subject under the sun and then some. I spend a lot of time photography forums reading what photographers are talking about and what they buy.
Once you've gathered all the information there is one last check you should do before taking the plunge.
Use a keyword tool – such as Jaaxy or Google's free keyword planner – to determine how often the product is searched for online and what keywords you can use to direct traffic to your website where you promote the product.
When using a keyword tool you do need to understand how to interpret the results that are given – read how here.
---
Create Your Own Unique Product … build a mailing list
Have you ever come across something and thought "Now why didn't I think of that?"
It happens all the time doesn't it?
Sometimes you'll come across a need that hasn't been met or the accompanying product just doesn't cut it.
This could be an opportunity for you to make a bit of money by filling the gap.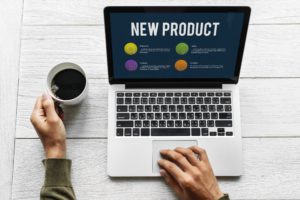 Creating a physical product and mass-producing it can be costly but you could find a financial partner or create a simple "DIY" e-book to show people how to make the product.
All successful online marketers will tell you how important it is to create mailing lists. If someone has bought from you once chances are they will buy from you again so it makes sense to capture their e-mail address and keep in touch with them. Creating trust with your client base is the easiest way to have them as lifetime buyers.
An e-mail from a trusted source (who does NOT try to sell you something every time you get an email from them) along the lines of "How to store Fresh Tomatoes" is highly likely to get them to open the e-mail and read it if storing fresh tomatoes is an issue.
Likewise an e-mail with the title – "Nikon Vs Canon" or "Who Will Win The NFL This Year?" will be opened by almost everyone on your mailing list that is in that specific niche. Within the email and the discussions that follow there will be plenty of opportunities to promote a relevant product.
---
Be Specific … don't use the scatter gun approach
One of the simplest yet most fascinating niches I have come across is one relating to sport yet it has nothing to do with sport as such.
It's about Football – the American type not the British football (soccer) – and a peripheral, seemingly insignificant, item that supporters buy.
Bear in mind that "football" is an evergreen and very broad subject.
In this example Jay Neill (the in-house trainer at Wealthy Affiliate University) during one of his weekly live webinars decided to do a "Live Niche Case Study" during which he selected a niche and built an online business right before our eyes. We could follow along as he went through each step.
Well he chose the last thing I would ever have even thought about and spent an hour a week for the next four weeks building out his website on …
WAIT FOR IT ……….
Football Snack Helmets!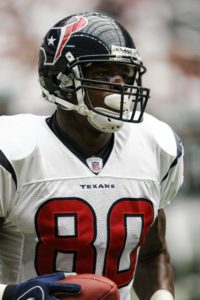 Yes football snack helmets. Replicas of NFL team helmets in appropriate colors that are designed in such a way to hold snacks while you watch your favourite team on telly or while having a BBQ.
As insane as it sounds that site brings on over $4000.00 per month to Jay.
Go figure.
The point of the story though is Jay drilled right down to a specific item and with so many teams he has a huge potential market that just keeps on buying.
For his e-mail list he sends out useful menus for snacks that can be served up at these football viewings – brilliant.
In addition to the snack helmets I have no doubt fans purchase other supporter's goods.
So there you have it folks – footballs supporters will spend money on showing that they support their team and you and I can capitalise on it!
And there are millions of similar opportunities out there.
---
Keep up to Date …
It's important in any marketing business where you are selling products to keep up to date with what is happening within your niche.
Yesterday's top-seller could be taken over by another and fade into obscurity. Let your market know there is a newer, better model and you will be surprised how they appreciate the information. Some people just "have to have" the newest and better model and will buy it on principle.
Imagine the response from Jay's e-mail list if he sent out an e-mail advising of a change in Seahawk's, or any other team's, colours.
Do you think fans would update and purchase the new colours? I do.
I have one last favour to ask of you before I sign off …
What do you think are the best items to sell online?
I'd love to hear your comments below.